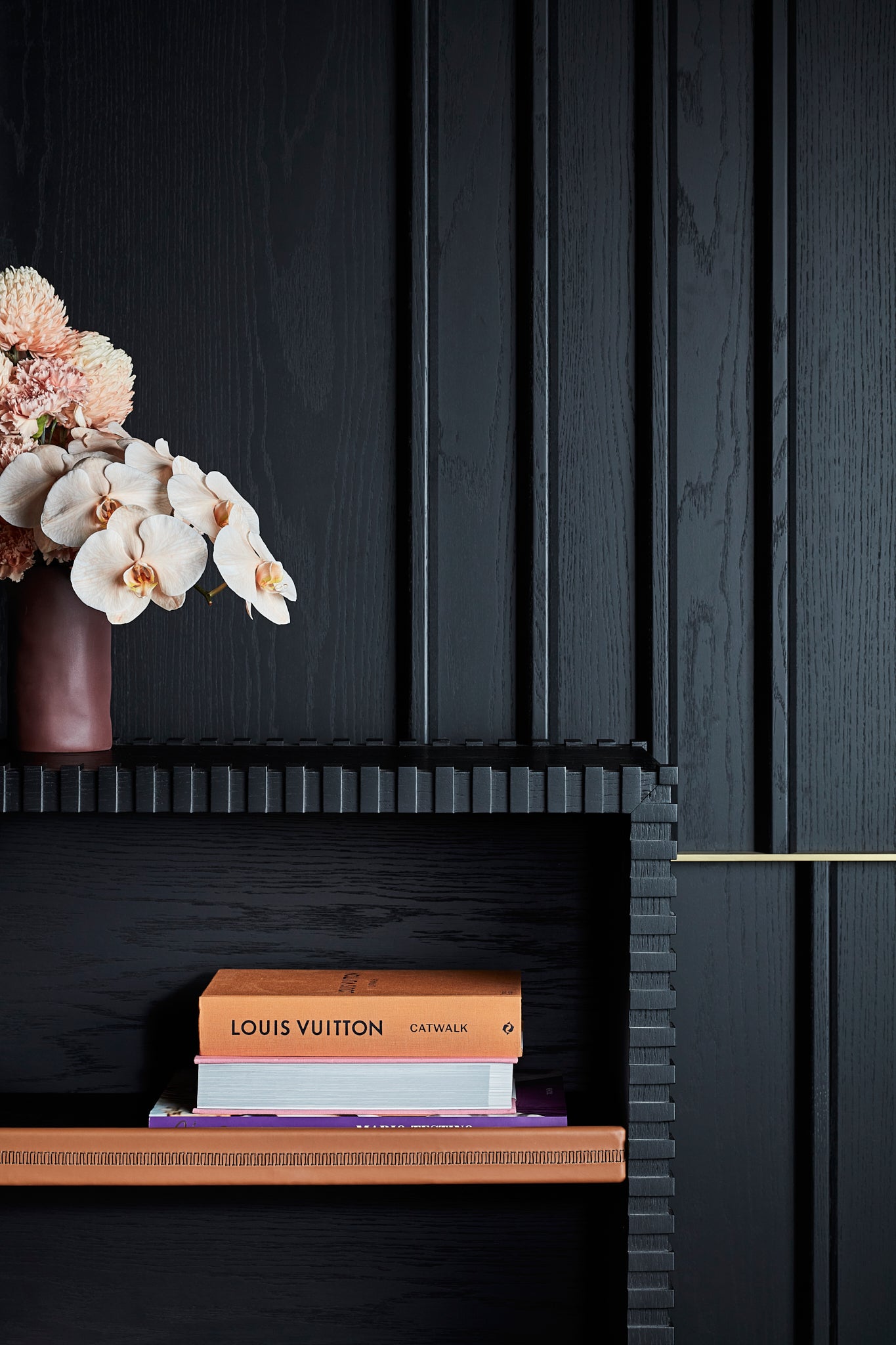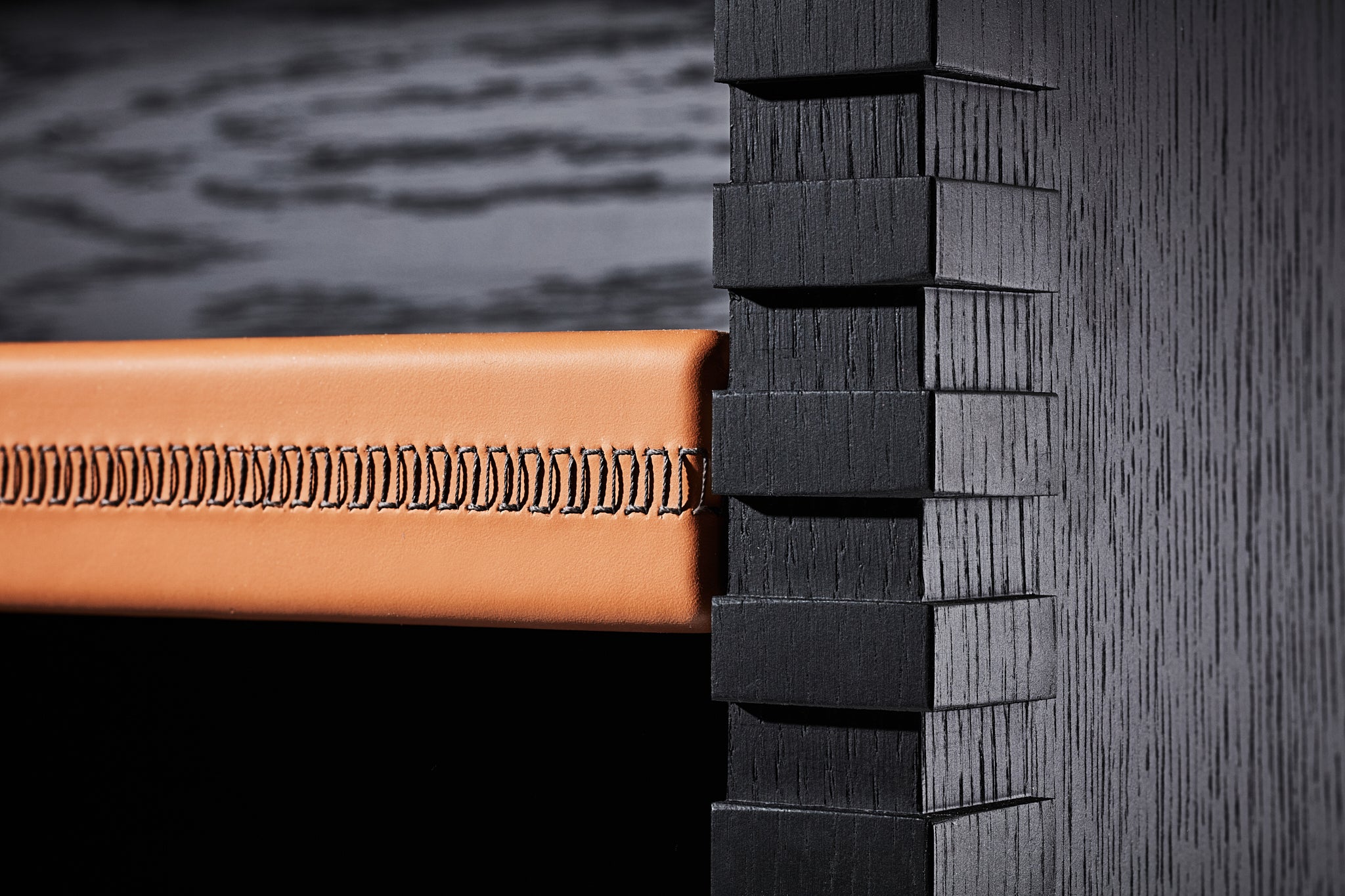 Designed and Handcrafted in Melbourne
Available in an extensive range of finish options.
Visit our Materials Library to view a full range of available finishes.
Knighthood Shelf with solid American Oak timber ribbed edge frame forming into legs and a leather stitched detail finishing the edge of each shelf.
Dimensions & Price:
KNI410 1150 wide x 500 deep x 1248 high (mm)
$7,200
Specifications 
Designed to be passed down through the generations, each Zuster piece is handcrafted and made to order.
Our current lead time for manufacturing and delivery is 6-8 weeks.
We use only the best, locally sourced materials and years from now you'll be grateful that we did. Choose your finish from our collection of Zuster exclusive American Oak timber finishes.
From left to right:
Limed Oak / Blonde Oak / American Oak / Pecan / Hazelnut / Slate Oak / Coal / Mink