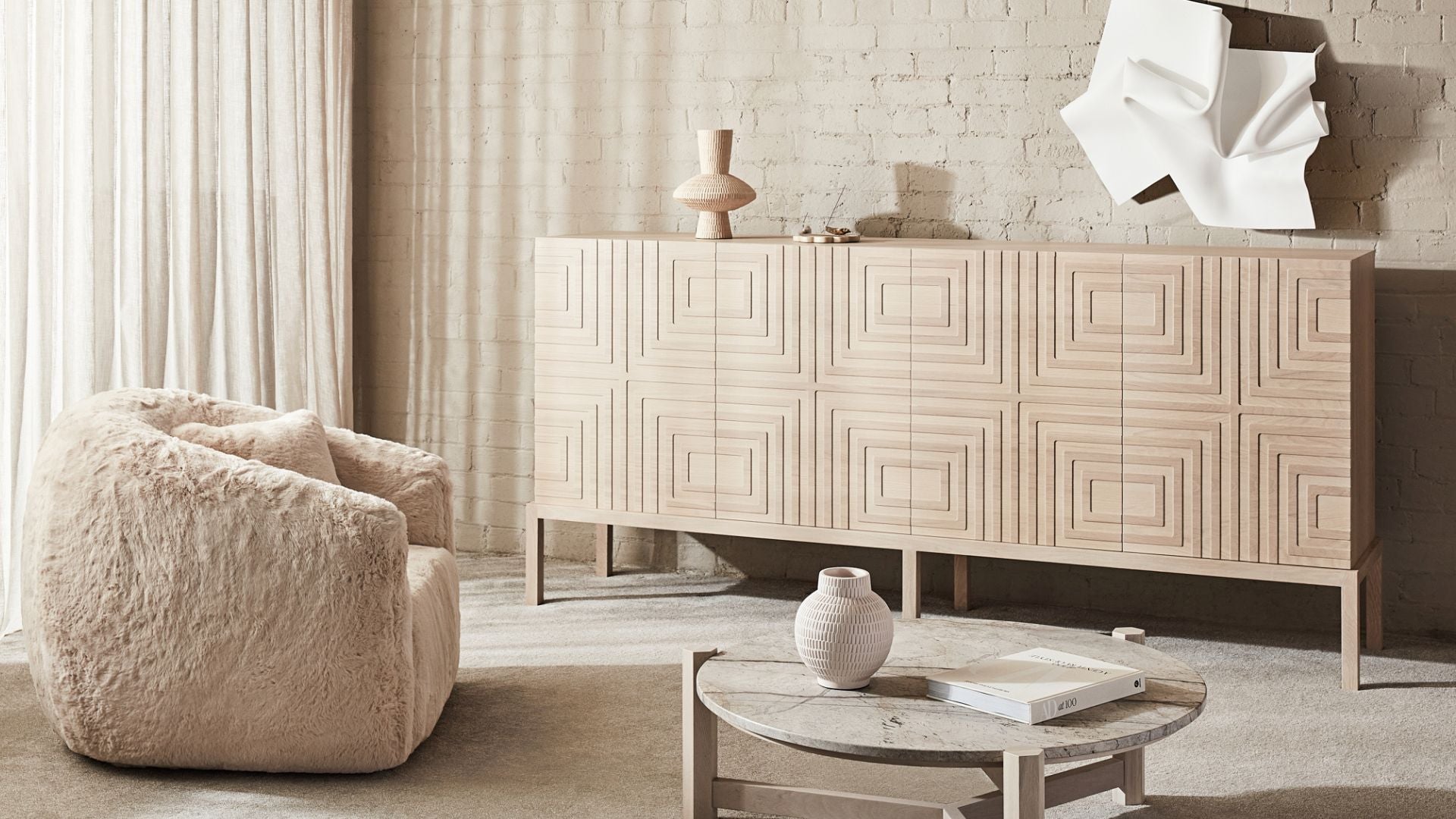 Five Generations of Signature Style
Zuster is Dutch for sister. In design terms, Zuster symbolises a legacy of quality Australian design and craftsmanship that embraces five generations of Dutch family heritage. Today, sisters Wilhelmina McCarroll and Fleur Sibbel draw on Zuster's hand-crafting expertise to forge a signature approach that is distinctive in its beauty and refinement. 
Exceptional craftsmanship combined with bespoke detailing and intuitive function infuses the Zuster collection with provenance and heirloom appeal. Drawing on the sisters' shared passion for fashion, art and furniture, Zuster's furniture and homewares collection is notable for its exquisite detailing and refined finishing. Each piece is a statement in its own right, designed to enrich and elevate your home spaces, and become part of your family history.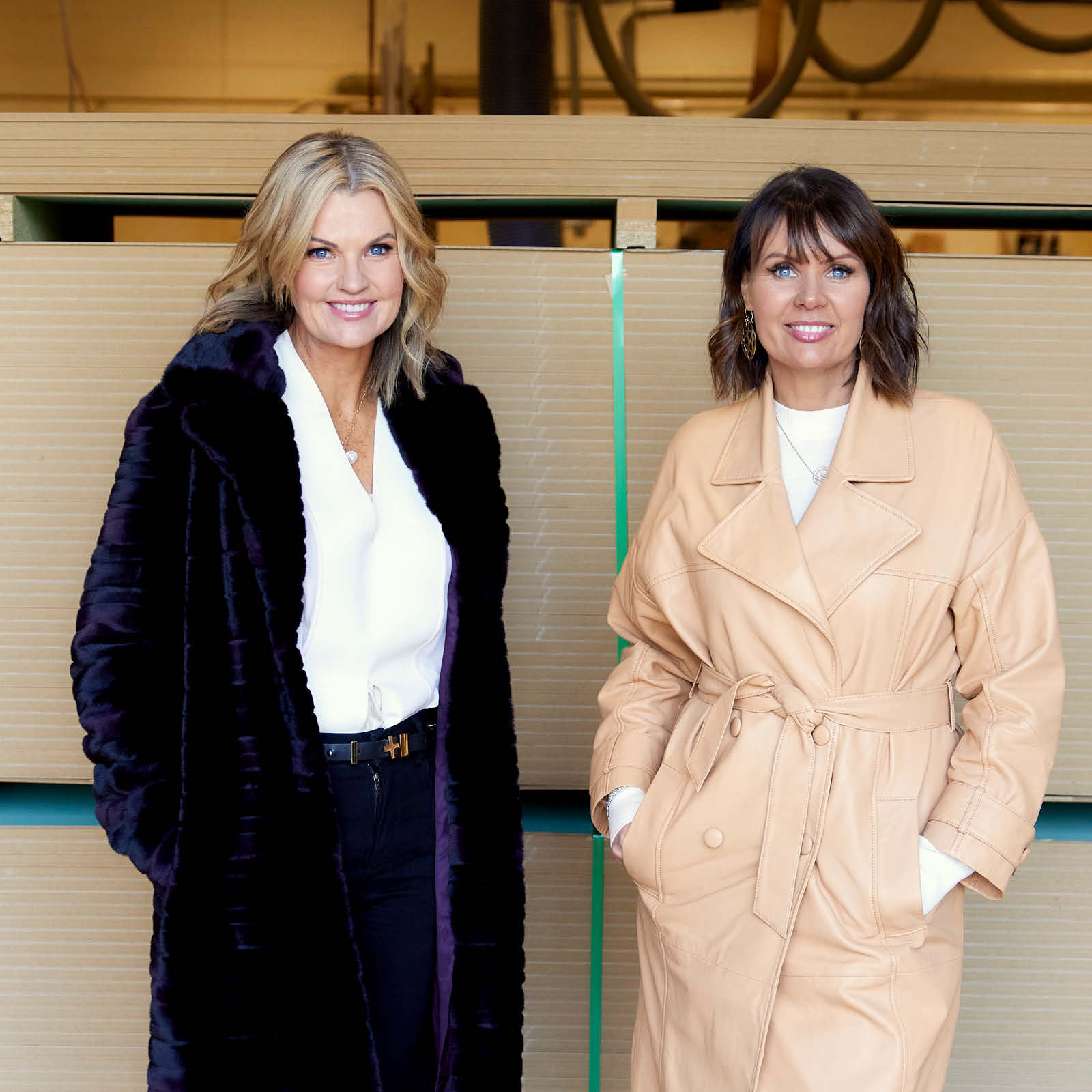 An Artful Craft
At the heart of the Zuster Collection is the hand. Pieces are individually crafted by Zuster's expert cabinet makers, and shaped by the creative vision of Zuster Design Director, Wilhelmina McCarroll.
Zuster's experienced design team work with you to select your perfect piece and personalise this to your style and needs. Your bespoke order is drawn up in CAD for your approval. It is then passed to Zuster's highly skilled craftspeople who form each piece by hand, from start to finish.
Provenance is bestowed through a lifetime of making and a passion for the finer details. Only the highest quality timber is used, and a durable long-lasting finish applied. Grain is matched down to the millimetre and timber cut to flow seamlessly. Each piece emerges perfectly balanced and flawlessly aligned.
Bespoke statements are made through your choice of size, finish, base, handles, and drawers or doors. A range of eight finishes in American oak with optional stone top allows you to match your piece to your style and space. Doors and drawers are embellished with your choice of hand-blown glass, timber, stone, crystal and brass handle options.
It's the Zuster signature,
Made For You.
Embracing Five Generations of Dutch family heritage
1885, Amsterdam
Hermanus Sibbel (Great-Great Grandfather of Wilhelmina and Fleur) established FIRMA H. SIBBEL EN ZONEN AANNEMERS meaning FIRM H. SIBBEL AND SONS CONTRACTORS located at Ringdijk 10, Amsterdam.

Hermanus was a Builder & Carpenter Contractor, building houses, maintenance work and hand crafted joinery & furniture in the building at Ringdijk 10, Amsterdam. He was later joined by his sons Meijer (Tinus) & Herman in the family business H. SIBBEL AND SONS CONTRACTORS.
EARLY 1900'S, AMSTERDAM
Meijer (Tinus)'s son, Herman Sibbel took over the family carpentry business as Director in 1928.

Pictured is the home at Ringdjik 10, which housed three generations of Sibbels over the decades. The street was a haven for artisans and craftsman to trade and assist each other in growing their businesses. 
1954, Australia
In 1954, Herman Sibbel settled in Australia with his wife Corry, four sons and daughter. North Eltham in Victoria was the new place they called home.
Herman Sibbel (Designer) and brother Martin Sibbel (Furniture craftsman), established Sibbel Builders shortly after in 1955. Sibbel Builders designed and built houses in the Eltham, Doncaster and Templestowe areas. The brothers also opened a factory in Eltham, where they built the kitchens, wardrobes, window frames and custom built furniture for the houses they designed and built.

Herman was an incredible designer with a keen eye for attention to detail. His Mid Century Modern homes have left a legacy throughout Melbourne.

Meyer Sibbel (father of Wilhelmina and Fleur) started working with his father at Sibbel Builders, alongside his sister Inger Bovell, Draftsman, who drew and documented all the architectural plans. Meyer then took over the family business, becoming Director in 1968.
During the 1970's, the building business was booming with many of the houses being heritage listed. Sibbel builders won the Housing Industry Award five years in a row.
1980'S, Australia
As a fifteen year old Wilhelmina started designing beds and wardrobes for her sisters bedrooms and had them manufactured in her father's factory. Fleur was more business minded and sold the old furniture through the Trading Post.

Passionate about design, Wilhelmina studied Furniture Technology at RMIT.

Wilhelmina deigned a range of five pieces and showed it to a furniture store in Hawthorn where the owner bought the complete range the business grew quickly. Fleur joined the business in 1996 to help manage the orders and shortly after, Diamaru became the biggest client.
To manage the growth, the manufacturing was relocated from Research to Thomastown where Sibbel Furniture was aptly renamed Zuster meaning Sister in Dutch.

The first Zuster showroom was opening in Cremorne, Victoria in 2002.
Now
In 2015, Zuster launched the Halo collection which changed the design direction of the business.
Zuster's collaboration with Reece Bathroom was born.