Bespoke statements are made through your choice of size, finish, fabrics and marble options. A range of finishes in all materials allow you to match your piece to your style and space.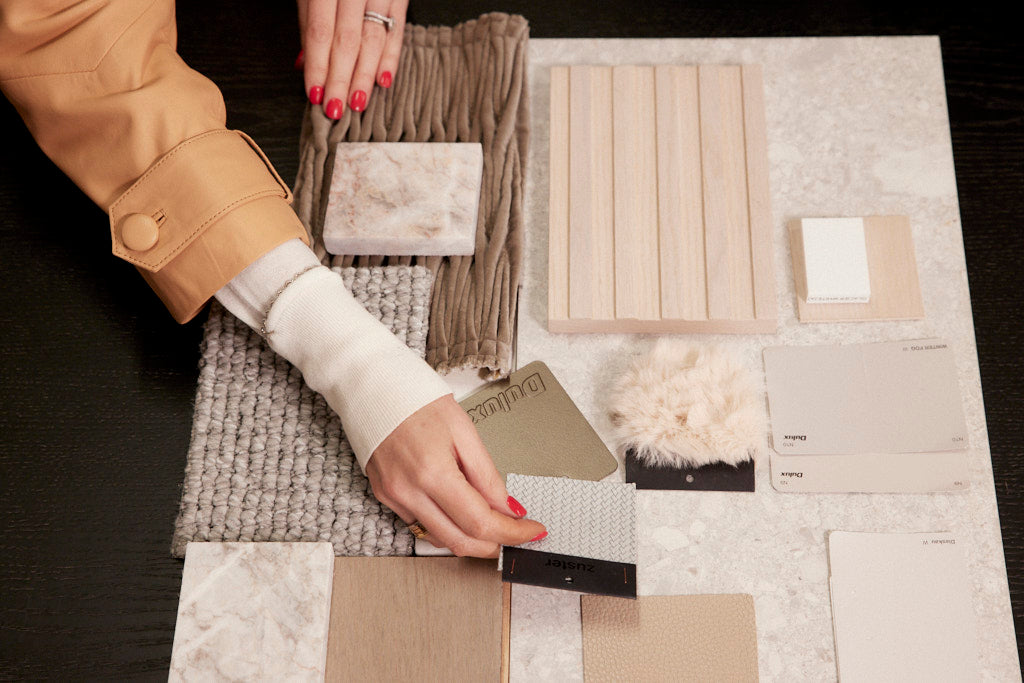 We use only the best, locally sourced materials and years from now you'll be grateful that we did.
Choose your finish from our collection of Zuster exclusive American Oak timber finishes.
Our marble collection is carefully curated to complement our exclusive range of timber finishes.

From left to right:
Carrara / Essential Grey / Fashion / Palomino / Silverwave
Our Zuster exclusive fabrics offer a wide selection from Luxury Velvet to a sophisticated range of Plain & Textured fabrics.