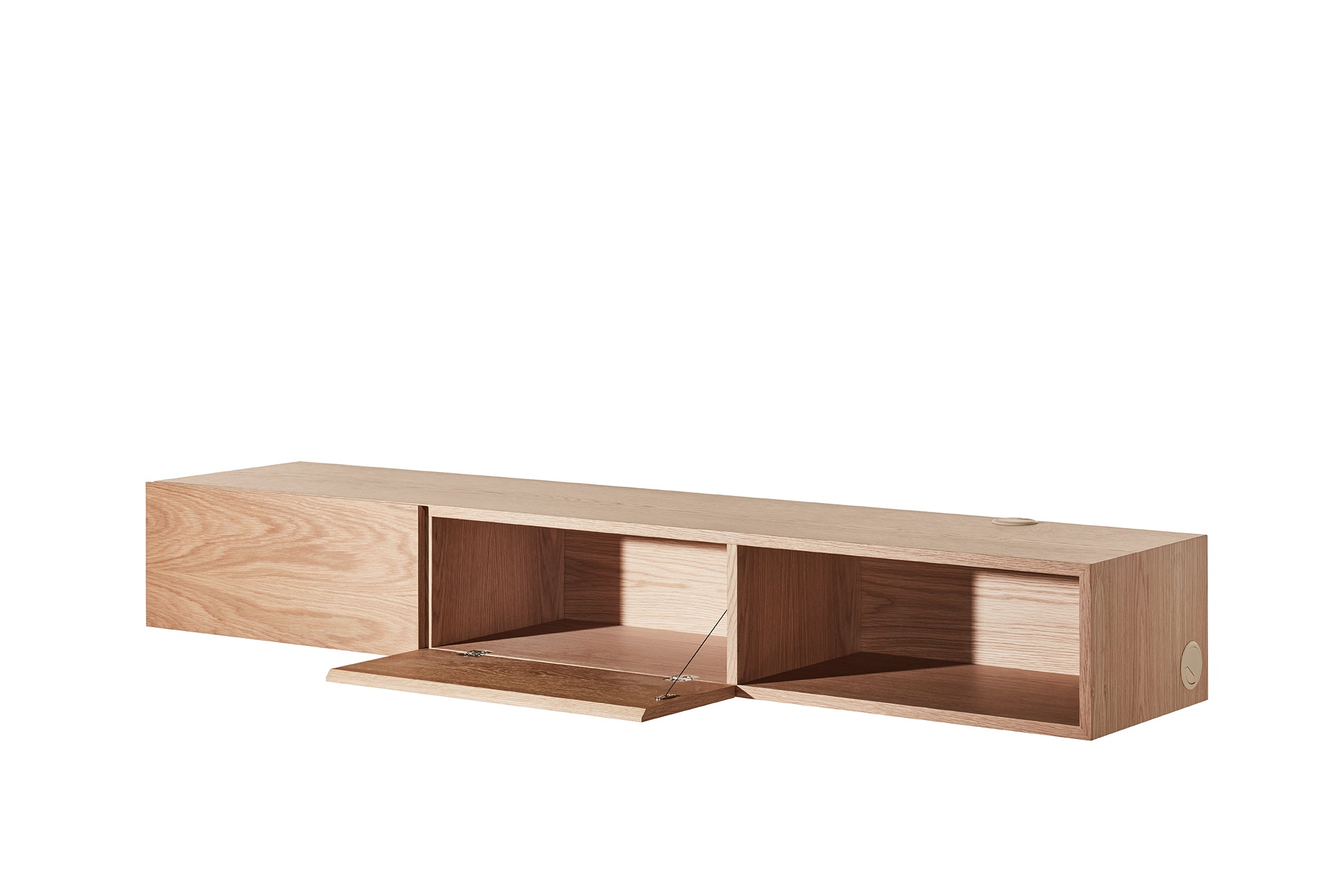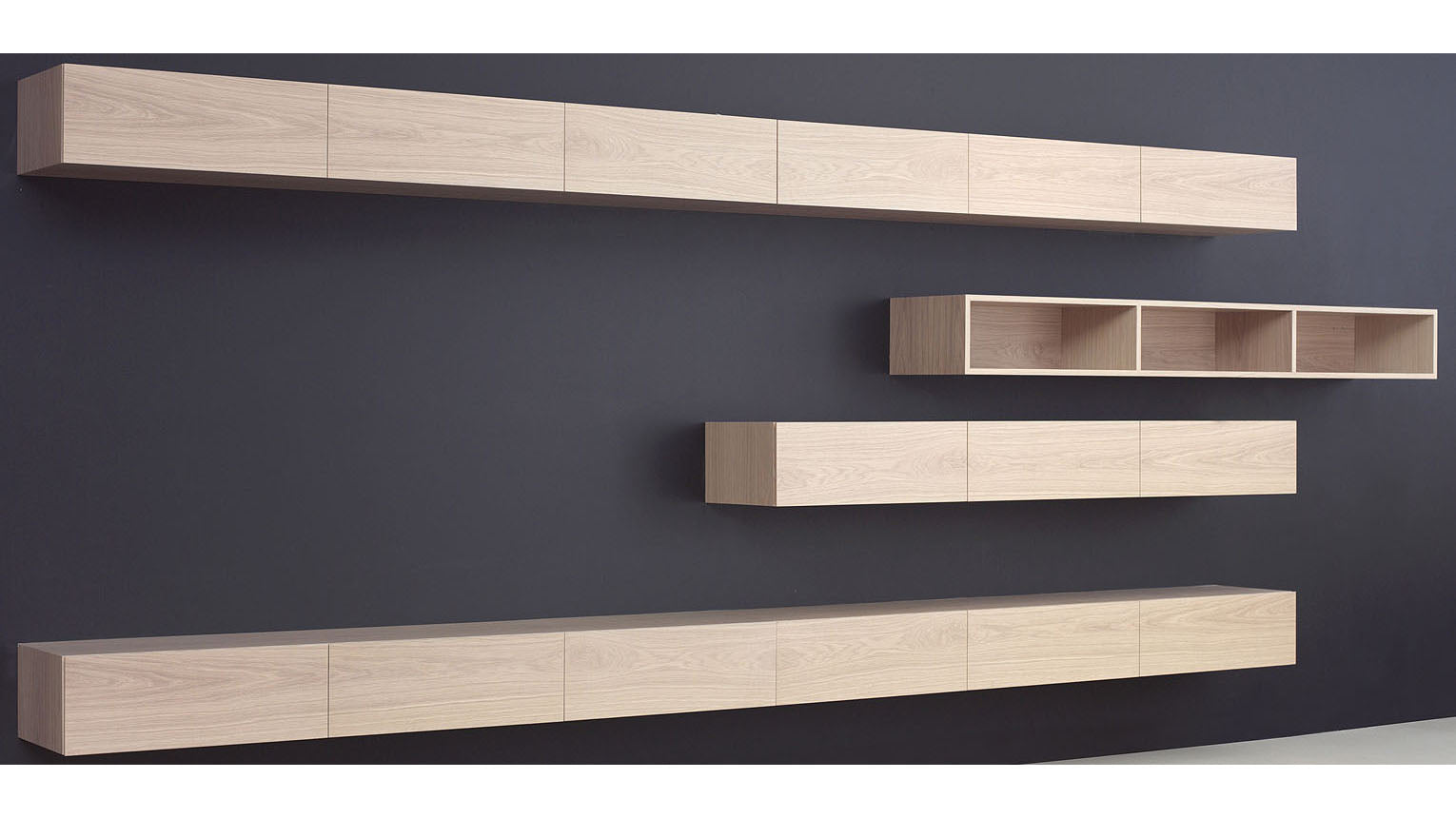 Designed and Handcrafted in Melbourne
Available in an extensive range of finish options.
Visit our Materials Library to view a full range of available finishes.
Jade Entertainment Units are wall-mounted, made to order, and designed to suit your space and requirements with optional bookshelves, drawers, and flip-up or down doors. Jade was designed to be either a single unit or you can create a wall in many rows. Cable holes can be added for cord management and we recommend power points to be installed by your electrician inside the units. Installation on timber stud walls only.
Dimensions & Price:
JAD310A 3 Open Shelves
2150 w x 380 d x 250 high (mm)
$3,900
JAD310B 3 Flip Up or Flip Down Doors
2150 w x 400 d x 250 high (mm)
$4,200
JAD310C 2 Drawers & 1

Up or Flip Down Doors


2150 w x 400 d x 250 high (mm)
$4,900
JAD310D 3 Drawers
2150 w x 400 d x 250 high (mm)
$5,400
Customisable
This item is handcrafted and made to order. Also available in standard lengths of 2400mm & 3000mm. Custom sizes are available
Finishes
Available in all Zuster timber finishes
Specifications
Designed to be passed down through the generations, each Zuster piece is handcrafted and made to order.
Our current lead time for manufacturing and delivery is 6-8 weeks.
We use only the best, locally sourced materials and years from now you'll be grateful that we did. Choose your finish from our collection of Zuster exclusive American Oak timber finishes.
From left to right:
Limed Oak / Blonde Oak / American Oak / Pecan / Hazelnut / Slate Oak / Coal / Mink