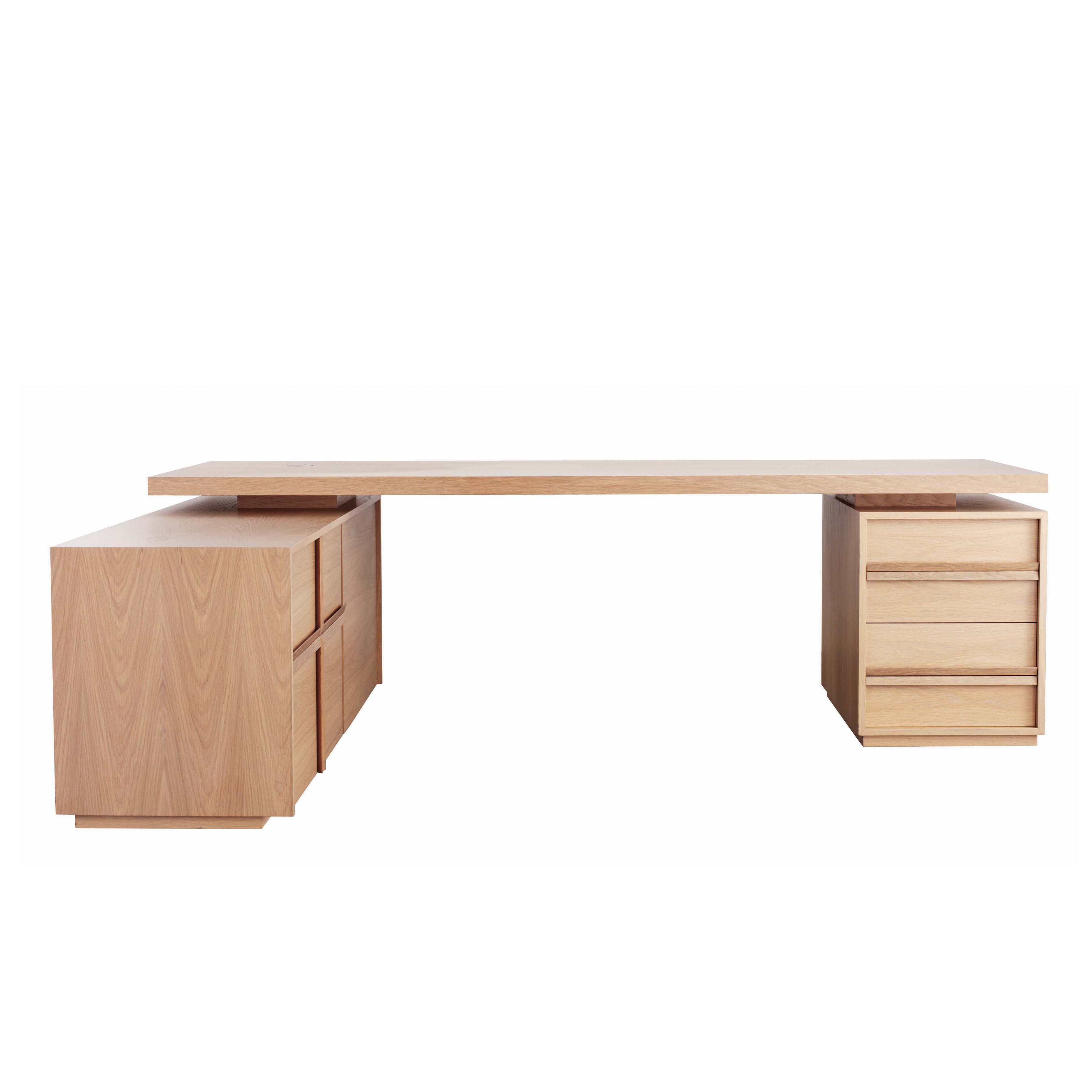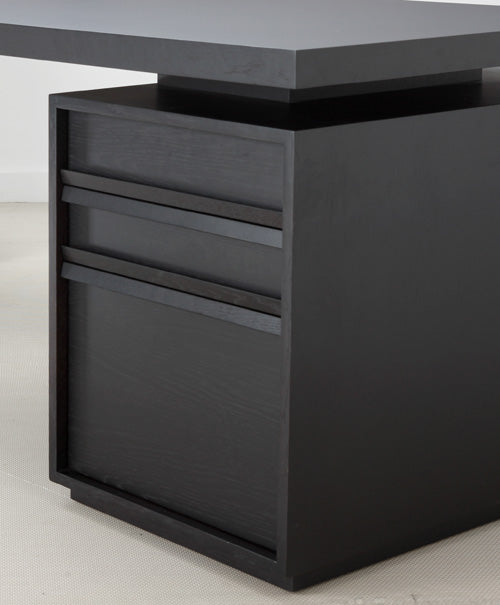 Designed and Handcrafted in Melbourne
Available in an extensive range of finish options.
Visit our Materials Library to view a full range of available finishes.
Hero Desk With Return with four drawer pedestal and return consisting of four large drawers and hidden cupboard door to house hard drive or as additional storage space. The Desk top floats on timber blocks. The Zuster solid American Oak butterfly handle detail features on all drawers. Pedestal and return can be customised to include one file drawer and two narrow pencil drawers, or four drawers. Additions such as desktop leather inlay and cable management can easily be added to suit individual needs. The price below does not include leather inlay. 
Dimensions & Price:
HER400A 2400 w x 1770 d x 730 high (mm)
$17,900

HER400B 2400 w x 1770 d x 730 high (mm) with leather inlay 
$18,900
Finishes
Available in all Zuster timber finishes
Specifications

Designed to be passed down through the generations, each Zuster piece is handcrafted and made to order.
Our current lead time for manufacturing and delivery is 6-8 weeks.
We use only the best, locally sourced materials and years from now you'll be grateful that we did. Choose your finish from our collection of Zuster exclusive American Oak timber finishes.
From left to right:
Limed Oak / Blonde Oak / American Oak / Pecan / Hazelnut / Slate Oak / Coal / Mink