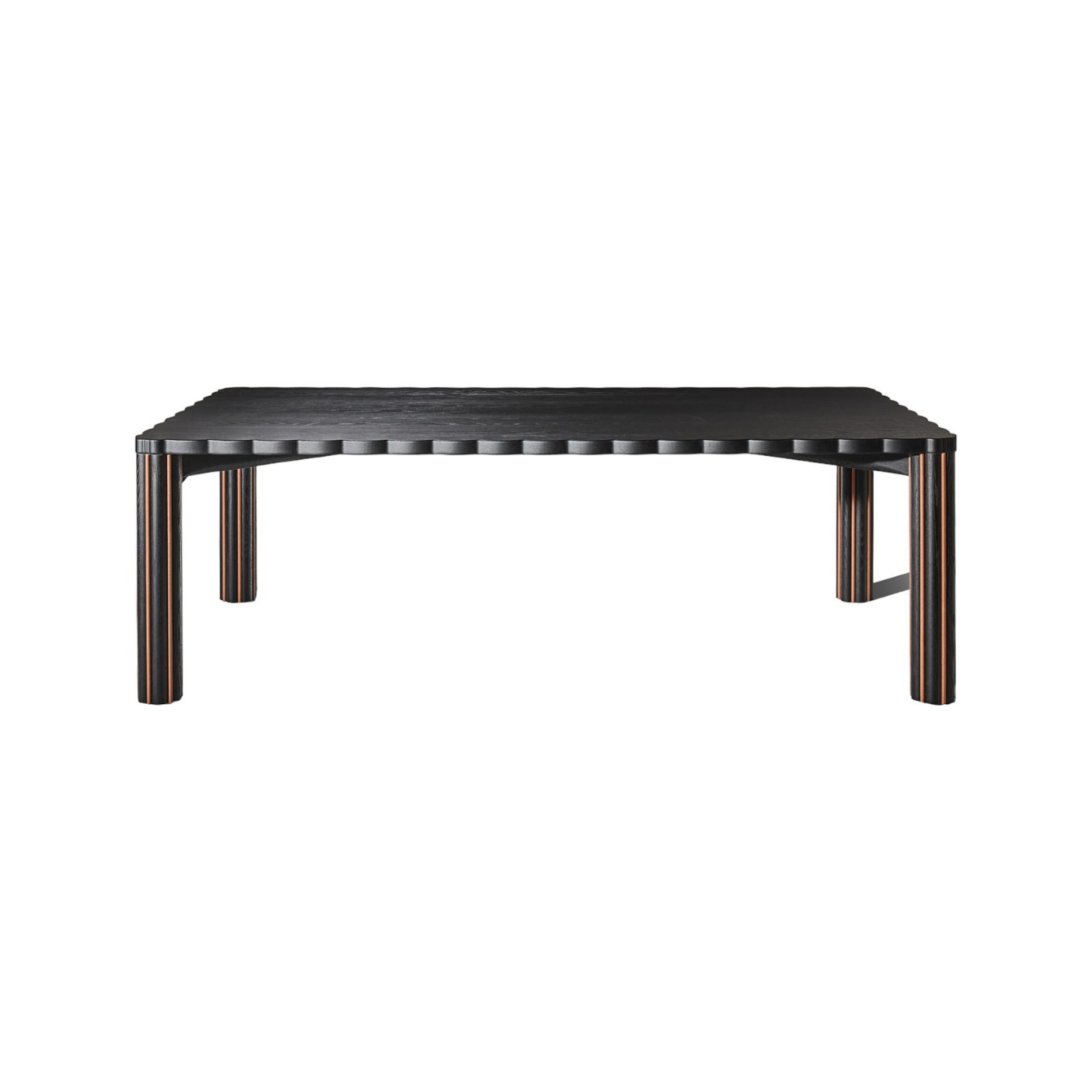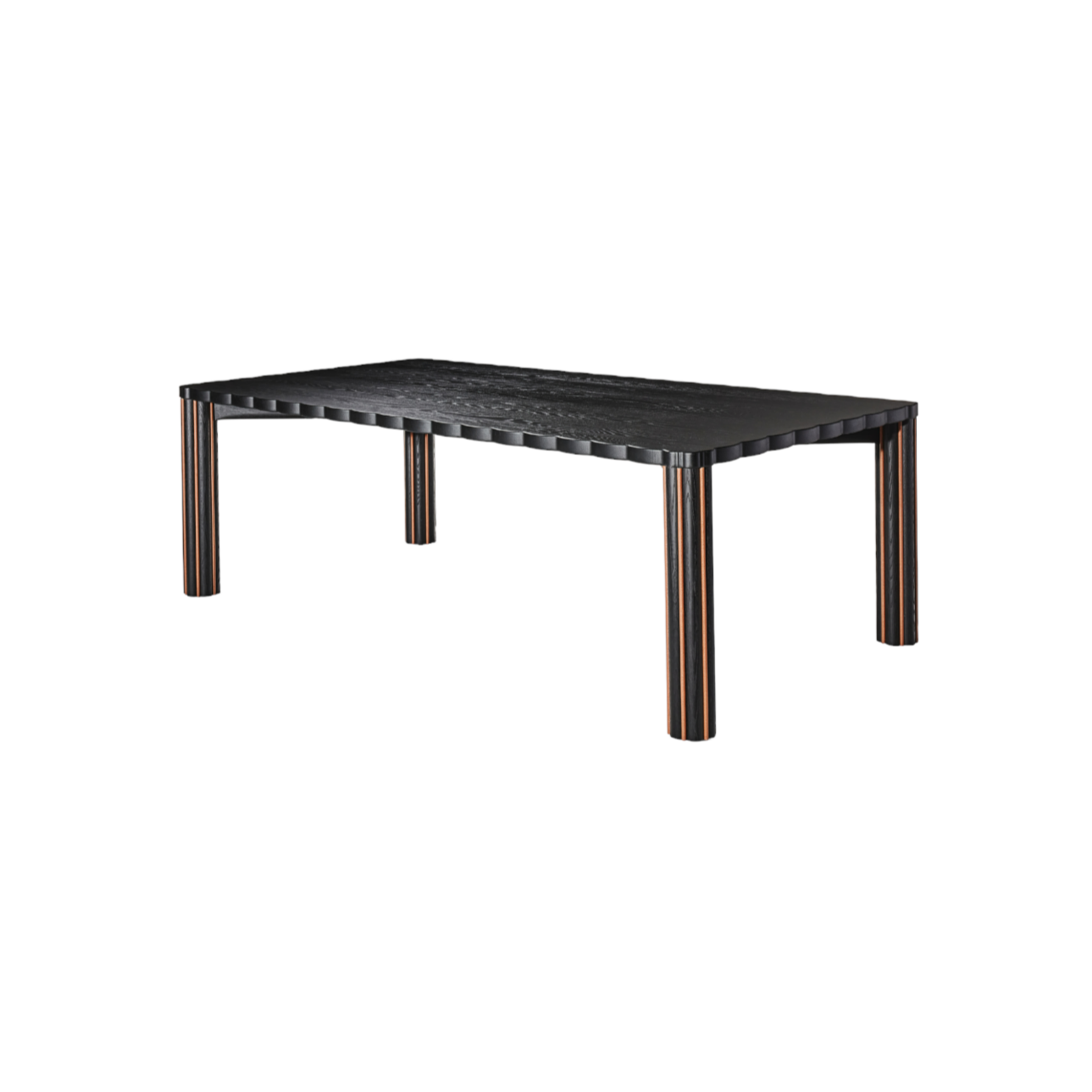 Designed and Handcrafted in Melbourne
Available in an extensive range of finish options.
Visit our Materials Library to view a full range of available finishes.
"For Bloom, I studied the beauty of nature and flowers to create a collection of customisable furniture items that are both decorative and delicately organic. I also wanted to celebrate the beauty of timber, while sitting at a solid American Oak dining table. Bloom harnesses the tactility of timber and organic three-dimensional scalloped patterning, with embellishments of leather and studs to bring a touch of glamour to the home." Wilhelmina McCarroll, Design Director

Bloom Wave Dining table is handcrafted in solid American Oak. Dining table top features a scalloped wave surround with scalloped legs detailed with leather dowel between each timber piece. 
Dimensions & Price:
BLO200A 2290 w x 1186 d x 730 high (mm)
$11,500
BLO200B 2659 w x 1186 d x 730 high (mm)
$13,000
BLO200C 3151 w x 1186 d x 730 high (mm)
$15,500
Specifications 
Designed to be passed down through the generations, each Zuster piece is handcrafted and made to order.
Our current lead time for manufacturing and delivery is 6-8 weeks.
We use only the best, locally sourced materials and years from now you'll be grateful that we did. Choose your finish from our collection of Zuster exclusive American Oak timber finishes.
From left to right:
Limed Oak / Blonde Oak / American Oak / Pecan / Hazelnut / Slate Oak / Coal / Mink