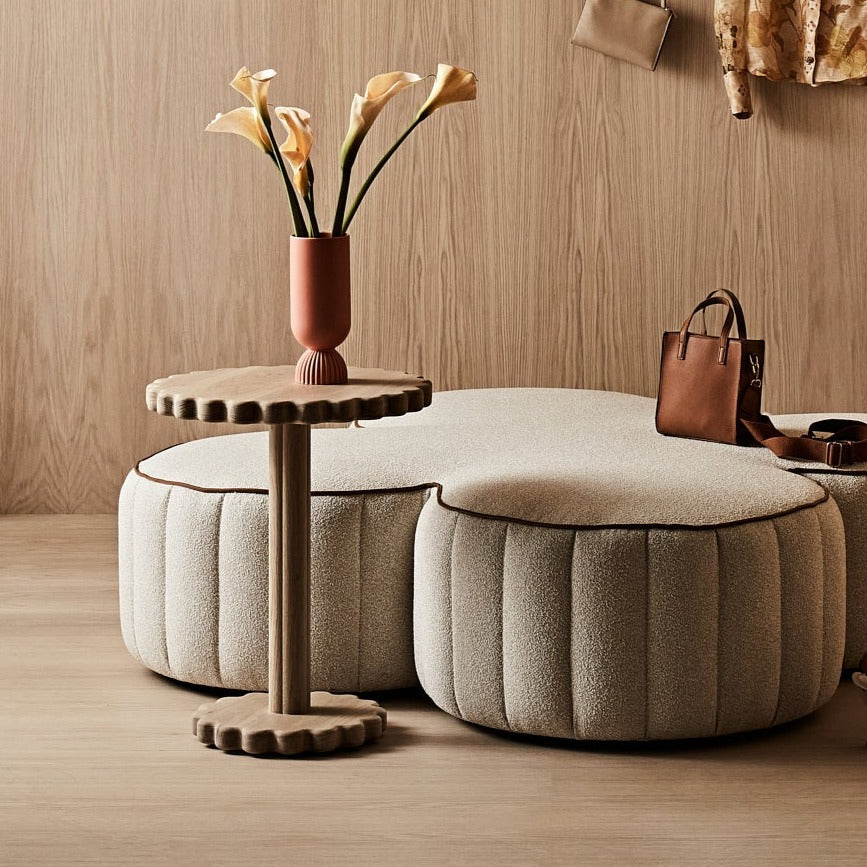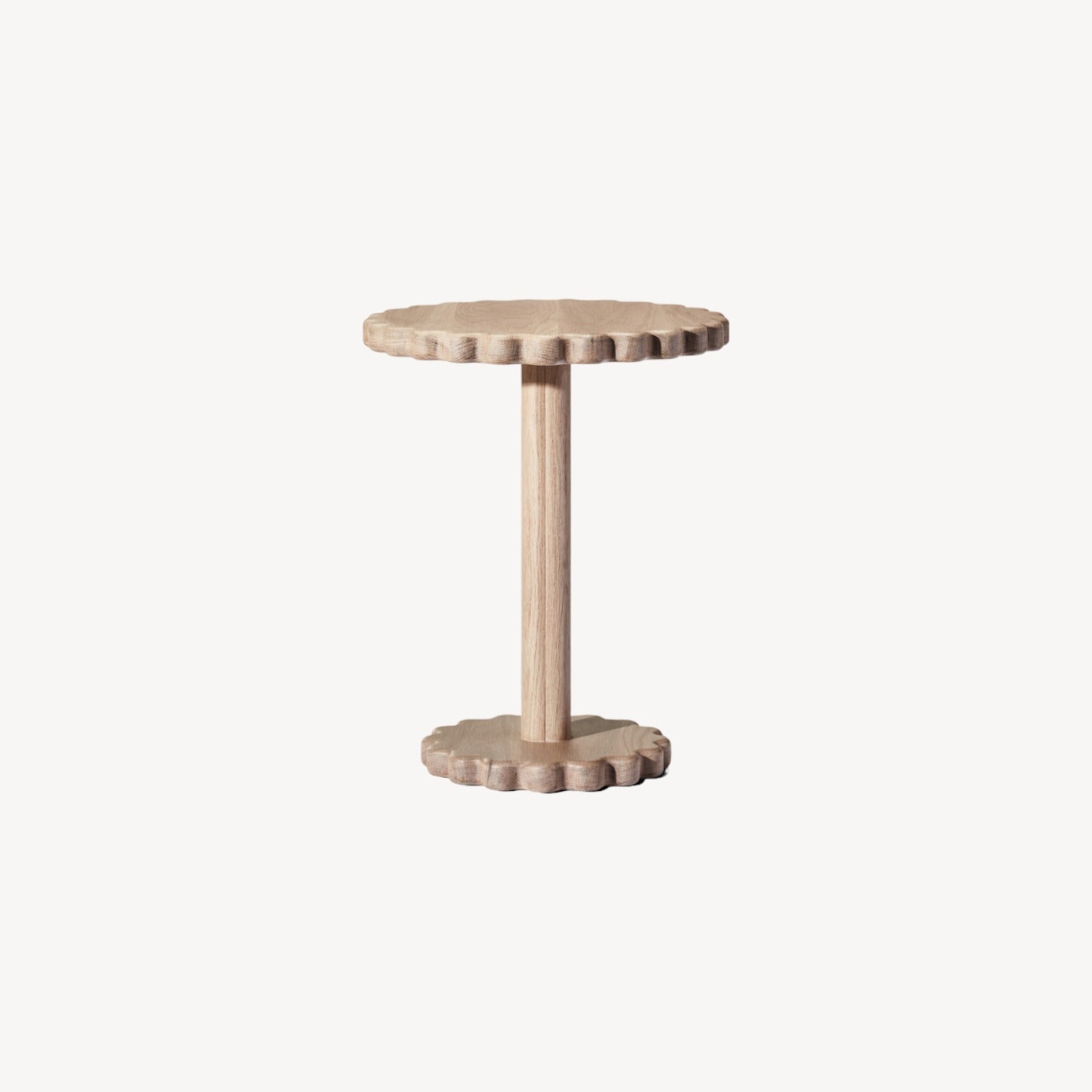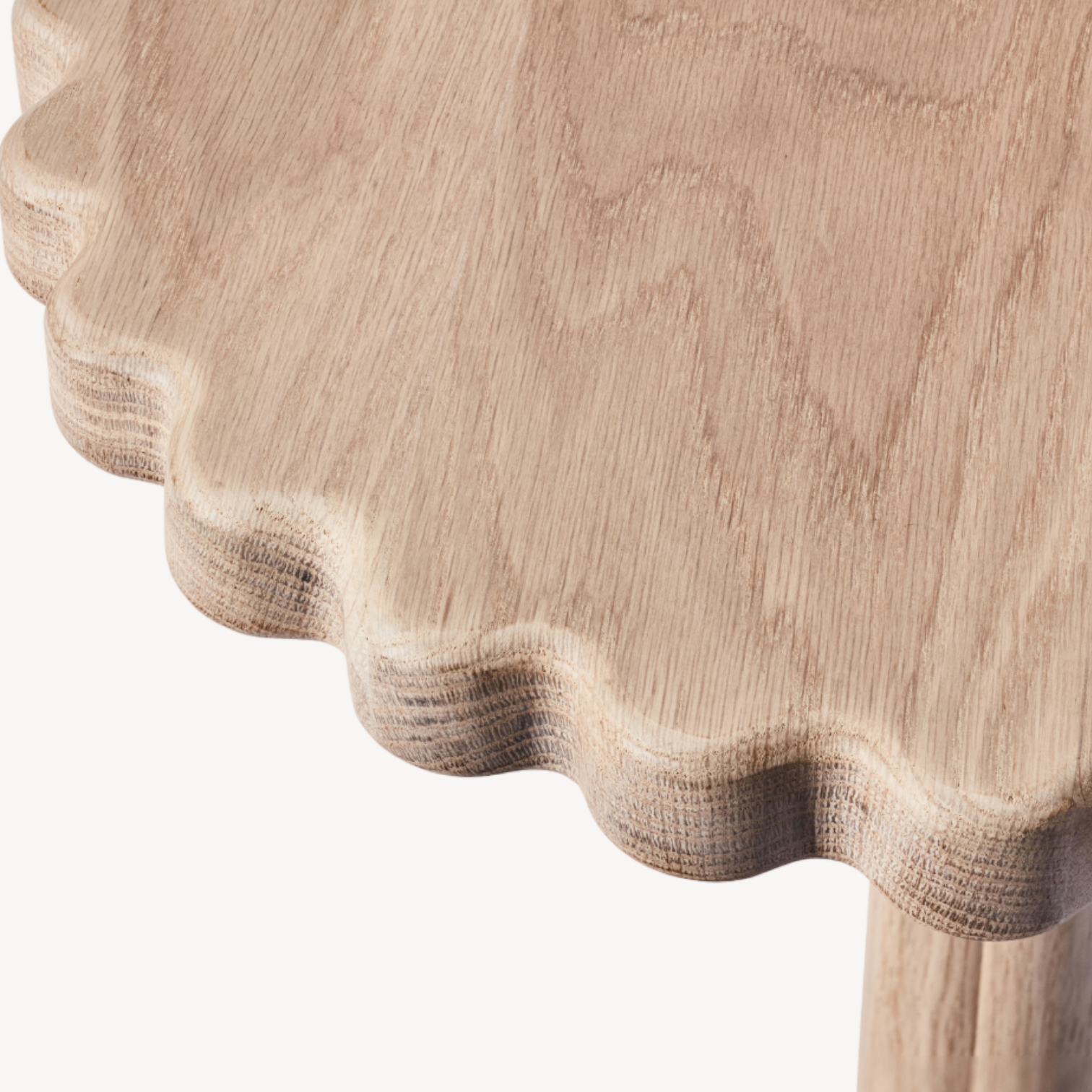 Artistry Flower Lamp Table - Round Edge
Designed and Handcrafted in Melbourne
Available in an extensive range of finish options.
Visit our Materials Library to view a full range of available finishes.
Artistry Flower Lamp Table is handcrafted in solid American Oak with a scalloped top and base.
"The Artistry Collection draws inspiration from natural rock formations, sculptured over thousands of years. As a child, I have great memories, travelling around Australia with our family, and seeing pebble filled rivers, and how the shimmering water naturally flowed over, allowing the pebble to shimmer in the light. I remember walking through pebbled rivers and collecting stones and noticing every one was unique in its shape and formation." - Wilhelmina McCarroll
Dimensions & Price:
ART331A 480 diameter x 500 high (mm)
$1,700
ART331B 480 diameter x 600 high (mm)
$1,800
Specifications
Designed to be passed down through the generations, each Zuster piece is handcrafted and made to order.
Our current lead time for manufacturing and delivery is 6-8 weeks.
We use only the best, locally sourced materials and years from now you'll be grateful that we did. Choose your finish from our collection of Zuster exclusive American Oak timber finishes.
From left to right:
Limed Oak / Blonde Oak / American Oak / Pecan / Hazelnut / Slate Oak / Coal / Mink