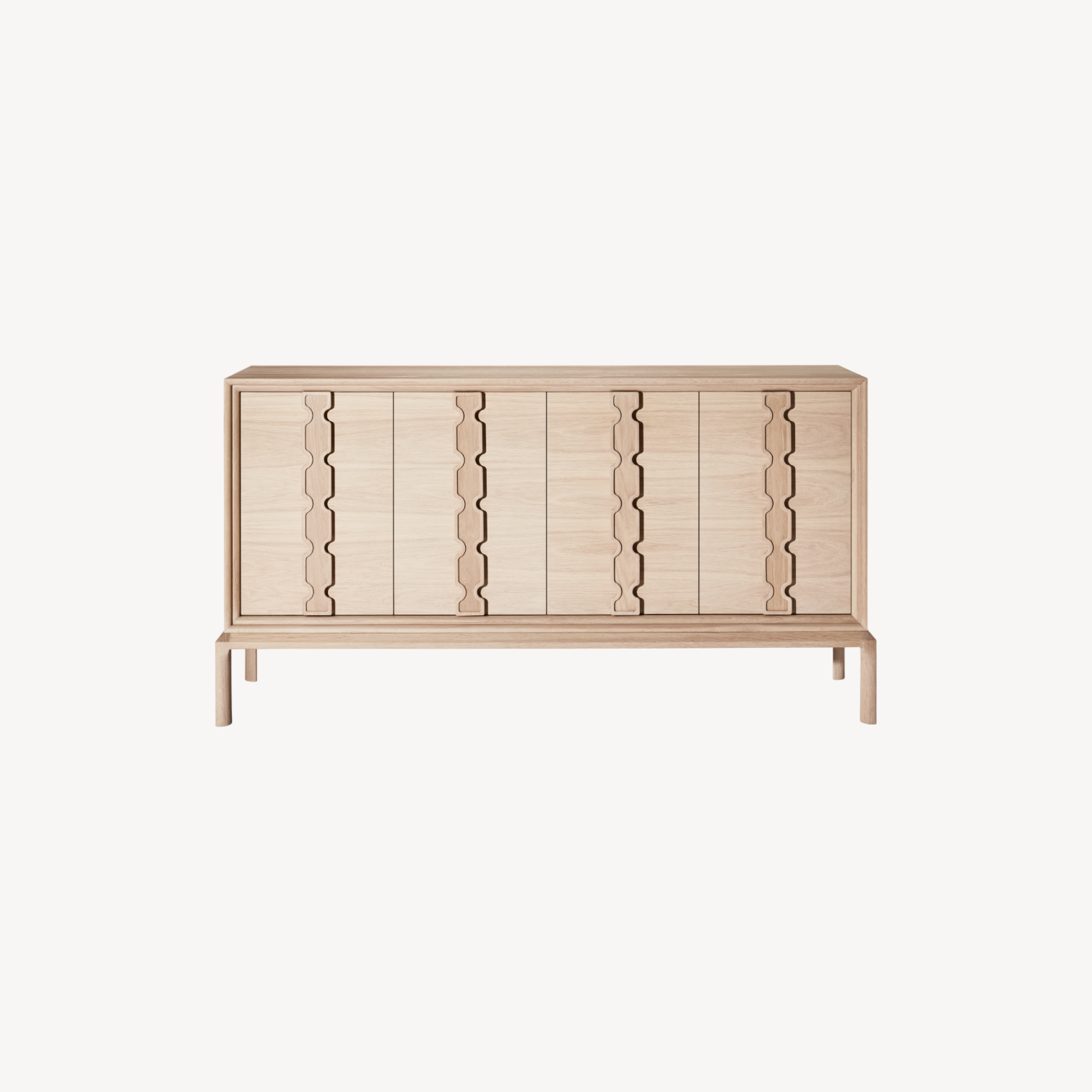 Designed and Handcrafted in Melbourne
Available in an extensive range of finish options.
Visit our Materials Library to view a full range of available finishes.
Adorn Maxima Buffet is handcrafted in American oak with carved Maxima handles sitting on a solid American Oak base. Available with timber or Carrara handles.
"With Adorn, I have drawn upon inspiration from my love of fashion and jewellery. I have focused on combining elements from fashion such as ruffled fabric details, covered buttons, delicate brooches and transferring them into furniture design, crafting pieces that not only serve their functional purpose but also add a touch of elegance reminiscent of jewellery's allure." - Wilhelmina McCarroll, Design Director
Dimensions & Price:
MAX300A 1200 w x 600 d x 900 high (mm)
$9,900
MAX300B

1800 w x 600 d x 900 high (mm)


$13,800
MAX300C 20

00 w x 600 d x 900 high (mm)


$15,500
Designed to be passed down through the generations, each Zuster piece is handcrafted and made to order.
Our current lead time for manufacturing and delivery is 6-8 weeks.
We use only the best, locally sourced materials and years from now you'll be grateful that we did. Choose your finish from our collection of Zuster exclusive American Oak timber finishes.
From left to right:
Limed Oak / Blonde Oak / American Oak / Pecan / Hazelnut / Slate Oak / Coal / Mink